Hoop It Up 3x3 Powered by the Los Angeles Times - Youth (Under 18) Basketball

2020 Hoop It Up 3x3 - Powered by the Los Angeles Times
Test your basketball skills at the Los Angeles Street Festival on Saturday and Sunday September 19 & 20 at the Venice Beach Basketball Courts from 12:00 pm to 6:00 pm both days.
The LA Street Fest is back Sept 19 & 20th bigger & better - at the legendary Venice Beach Courts, brought to you FREE by the LA Times. Check out L.A.'s best views, surprise appearances, dunk phenoms throwing it down for the crown, a lit shootout, music, pop-ups, merch, and more. We're bringing FIBA 3x3 World Tour Basketball to the most famous courts on earth. The U.S.'s top team will defend the title against the world's best, as 3x3 basketball returns from the Olympics.
Registrations
Each team will play three games followed by a single-elimination tournament. All teams are guaranteed at least four (4) scheduled games. All participants are guaranteed to play both Saturday and Sunday. Each team is allowed up to five (5) players.
REGISTRATION DEADLINE: September 16, 2020
Location
All games will be played outdoors at the Venice Beach Basketball Courts: 1708-1798 Ocean Front Walk, Venice, CA 90291
Trophies will be awarded for both youth and adult division winners
Championship t-shirts will be awarded to the winners
FAQ

Food and Snack are permitted for players (No Soakable fruit)
Factory sealed water, factory sealed sports drinks and empty plastic water bottles are permitted for players
NO Glass or metal water bottles
Soft sided coolers smaller than 14"x14"x6" are permitted
Folding bag chairs no higher than 12" from the ground are permitted
Single pocket drawstring backpacks are permitted
Backpacks and pop up tents are not permitted on site
Rules


HIU Rules (2).pdf
Contact

Contact@hoopitup.com
or call or call 888-831-2480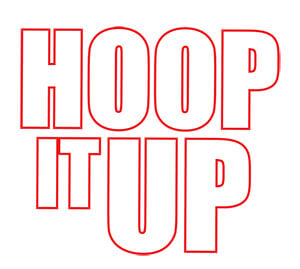 Team Fees

Regular

$150.00 per team + Transaction Fee

Team Fees

Regular

$150.00 per team + Transaction Fee

Team Fees

Regular

$150.00 per team + Transaction Fee

Team Fees

Regular

$150.00 per team + Transaction Fee

Team Fees

Regular

$150.00 per team + Transaction Fee

Team Fees

Regular

$150.00 per team + Transaction Fee

Team Fees

Regular

$150.00 per team + Transaction Fee

Team Fees

Regular

$150.00 per team + Transaction Fee

Team Fees

Regular

$150.00 per team + Transaction Fee

Team Fees

Regular

$150.00 per team + Transaction Fee